Here we are again, the week is done, and I've got another hidden gem to discuss, Brant Bjorks Sabbia. This week's choice was given to me from none other than our fearless leader #HumbleBen.  Ben as I've come to learn is quite fond of deserts, or maybe just one, the lovely Coachella Valley, in sunny California.  It has been a frequent and favorable destination for Ben, so I guess I shouldn't be surprised when he recommended that I give this one a watch.  And I must say, I'm damn glad I did!
This isn't anything like the previous two films we've discussed thus far, so no breaking the fourth wall, long winded educational monologues, or even witty banter this week, with Sabbia you're fixated on the music, and to be fair, it's not like they're giving you an option either. 
The film really plays as an artistic exposé on desert rock, accompanied by gorgeous images of unmolested desert landscapes mingled with scenes of the towns nearby.  After all this is the birthplace of desert rock, the embodiment of the Palm Desert music scene, one which Mr. Bjork is most certainly a leader of.  For those of you like me and not in know of all things desert rock/stoner rock, Brant Bjork was one of the founding members of the legendary Palm Desert band, Kyuss among a litany of other notable musical endeavors.  The music he's composed in Sabbia is part of his solo work, which has the impression of being completely unencumbered, a truly creative and unique composition that is indeed situated in the realm of desert rock, but also incorporates subtle notes of jazz, and a hard punch of heavy psych.  The effect I think Is best summed up by Ben when he remarked "the thing that I find interesting, is the sense of space in the music" a statement he echoed in the past about Desert Rock and Stoner Rock tunes.  I must say I've listened to a lot of Kyuss and I've dived into the desert rock/stoner rock scene a fair bit by now, and I don't think I really understood what he was getting at until Sabbia. 
So, Like the other films we've discussed, we once again are gifted an education on a sound, where it was born, and who-at least in part-provided the delivery.  And nobody said a damn thing……   If you want a fast ticket to the movie itself click here or watch an excerpt below.
Next Time on TGTYNH!!!
Next week the podcast will feature part two of the Codeine interview and the last of a four-part feature of their album, Frigid Stars so check that starting Tuesday, Jan. 25 right here or on your favorite podcast platform!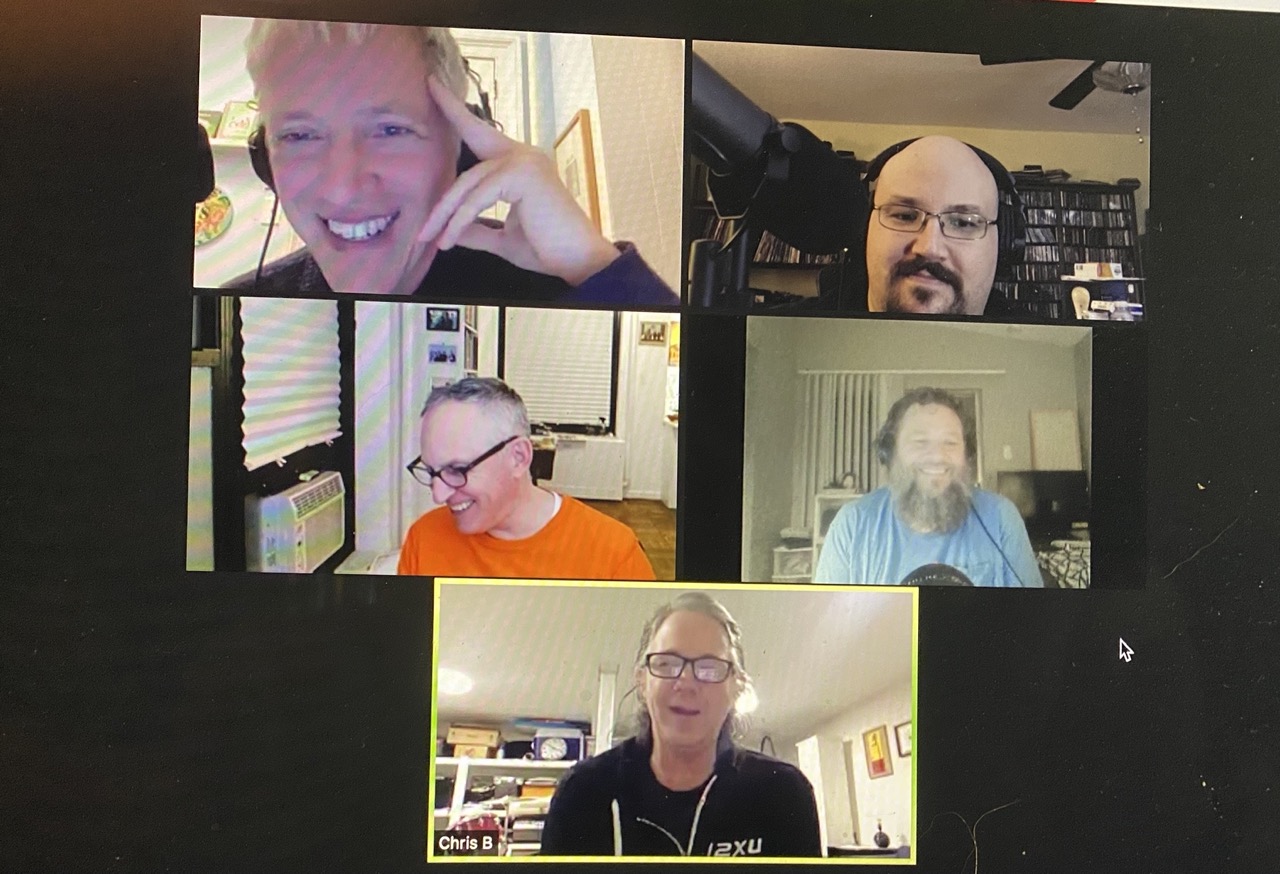 What We've been Listening to.....
Ben has been enjoying Necrophagous' brand new 2022 album, In Chaos Ascend and Slayer's 2006 effort Christ Illusion.
John's been digging German heavy psych aficionados, The Spacelords 2021 album, Unknown Species and the 1998 self-titled debut from Badlands.
I've been listing to Joy Division's 1979 debut, Unknown Pleasures and Propagandhi's latest release from 2017, Victory Lap.
If you haven't heard these gems before, check em' out! if you have…. get reacquainted!